ABOUT AREI | AREI PROGRAMS | BOARD OF DIRECTORS


"From Paris to the Polls: Implementing Low Carbon Economies"
DATE: June 20-24, 2016
LOCATION: Viceroy Snowmass 130 Wood Rd, Snowmass Village, CO 81615
REGISTRATION: Register now.
Full passes include entry to receptions, concert, expo and Impact Film. Passes available for students and locals, non-profit and small business.
The AREI Board of Directors
---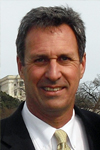 Chip Comins is the Founder, Chairman and CEO of the American Renewable Energy Institute, (AREI, Inc), Founder of the AREDAY Summit, Expo and Impact Film Festival, Managing Director of American Spirit Productions, Managing Director of W Energy, LLC., Co-founder of Green Girl Minute and Partner in S&C Capital, LLC. He has produced and directed both long and short form documentary films for educational and broadcast television markets, including The National Renewable Energy Laboratory, DOE Wind Powering America, PBS, Link TV, BET and Discovery Networks.
A long-time advocate of developing and implementing renewable energy resources to abate green house gases and climate change, Comins encourages a business approach to solving both the economic and environmental crisis. In 2009 he produced 13 official side events at the UNFCCC COP 15 in Copenhagen and produced the 11th Anniversary AREDAY Summit "Accelerating Solutions for The Great Transition" featuring President Jimmy Carter. He is Associate Producer on the new film Racing Extinction.
---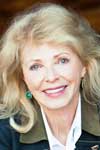 Sally Ranney President, American Renewable Energy Institute (AREI); CoFounder, International Women's Earth and Climate Action Network (WECAN), has forty years experience in the environmental arena. She is CEO of Stillwater Preservation, LLC, a wetlands mitigation banking company and a Patron of Nature for the IUCN. Ranney is Chairman of eraGlobal Alliance and an anchor for "A Matter of Degree," an internet series on climate change. Ranney has worked with three U.S. Presidents, including appointed by President Reagan to his Commission on American Outdoors. She now serves on the Global Advisory Committee of Women & the Green Economy (WAGE,) the Advisory Board of RoundRock Partners, LLC. and the board of the Climate Accountability Institute. Recognitions include the Horace Albright Award, the International Conservation Award, Earth Guardians' Earth Stewardship Award, and the Children's Environmental Literacy Foundation (CELF) Lifetime Achievement Award.
---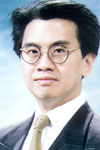 Daniel Fung Vice-Chairman AREI, Chairman of the United Nations Development Programme (UNDP), Peace and Development Foundation, served as Hong Kong's first solicitor general of Chinese descent. He is a graduate and Fellow of University College London and a Distinguished Fulbright Scholar. He is a visiting professor at Peking University Law School, visiting scholar at Harvard Law School, and senior visiting fellow at Yale Law School. Mr. Fung is a national delegate to the Chinese People's Political Consultative Conference, and has served on the World Bank International Advisory Council on Law & Justice. Mr Fung serves on the board of governors of the East West Center and is a founding governor of the China-US Exchange Foundation. Mr. Fung has been honored by the United Nations for his contribution to the UNDP China and the UN Millennium Development Goals.
---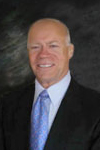 Andrew Quiat serves as a Trustee of the 100+ year old Iliff School of Theology (see www.iliff.edu). As a law student some 40+ years ago, he was an environmental intern with the Ford Foundation on a grant program through his law school. In between he has had a full career in both private and public life with experience in executive positions, board governance, for-profit public, private, and non-profit organizations, as well as engaging in the private practice of law. His law practice is substantially limited to realization upon large money judgments and in pursuing people who send spam. He is actively involved through outreach efforts of the Aspen Community United Methodist Church, of which his wife is the Pastor, with the provision of sustainable water to rural Kenyans. In addition he is a co-founder of ProvidIce, LLC, an R&D stage venture dedicated to the commercialization of free floating Antarctic Icebergs for their potable water and thermal content for production of water, energy, and carbon offsets.
---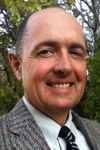 Eric Ringsby is a real estate investor with industrial, commercial and residential interests. Ringsby specializes in restoring historic buildings. His current project is making lumber and furniture from reclaimed beetle killed pine cut on his ranch in Wyoming. Ringsby has a life long passion for conservation of the natural world. He was an intern at Windstar. Ringsby worked as a field biologist in the Canadian arctic studying global warming. Ringsby is also an internationally acclaimed contemporary artist with over 25 years experience exhibiting, selling, teaching and collecting art. A founding partner in Cornell DeWitt Gallery in NYC, he taught at the Chicago Art Institute and University of Wyoming. Ringsby and AREDAY's Chip Comins founded American Spirit Productions together, in Aspen, the 1990's. In addition to being a board member of AREI, Ringsby is also Treasurer, on the grant committee, sponsor, and film festival director since 2011. Ringsby is a 5th generation Colorado native whose forefathers arrived in covered wagons. Educated in six countries in three languages, Ringsby earned an MFA in Sculpture from the Chicago Art Institute, a BFA in Sculpture, BA in Biology with English & History and EMT certificate from the University of Colorado. Eric lives and works in rural Wyoming, Aspen and Brooklyn.
---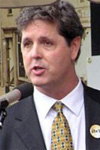 Michael Bowman, Board Chair, National Hemp Association, is a fifth-generation native of Colorado. He is a founding member of the Sustainable Biodiesel Alliance, served as a board member of the Colorado Conservation Voters, chaired Colorado's New Energy Future in 2006 and was co-chair of Governor-elect Bill Ritter's energy transition team. He served as a steering committee member for Colorado's Climate Action Plan where he focused on the opportunities for agriculture and Colorado's rural communities in a low-carbon future. Michael is a graduate of the Colorado Agriculture and Rural Leadership program, was a Next Generation Fellow in Columbia University's American Assembly and a 2008 recipient of Gamma Sigma Delta's Significant Achievement in Agricultural Award by Colorado State University. He is a candidate for the Colorado State Senate District 1, the largest geographical district in the state.
---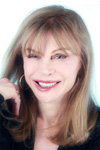 Graciela Chichilnisky, Co-Founder and Managing Director, Global Thermostat; Professor of Mathematics and Economics, Columbia University, is author of the carbon market of the United Nations Kyoto Protocol that became international law in 2005. Originator of the concept of Basic Needs, which the 1993 United Nations Earth Summit voted the cornerstone of Sustainable Development, she also created the formal theory of Sustainable Development used worldwide today. Called an "A-List Star" by the Washington Post, she appeared in the 2009 Time Magazine issue focusing on "Heroes of the Environment," served as a U.S. Lead Author on the Intergovernmental Panel on Climate Change (which received the 2007 Nobel Prize), and as special adviser to several United Nations organizations, heads of State, and the U.S. Congress. Currently also Director of Columbia Consortium for Risk Management, her pioneering work employs innovative market mechanisms to reduce carbon emissions and conserve biodiversity and ecosystem services.
---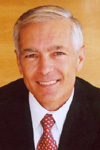 General Wesley K. Clark, Co-Chair of Growth Energy, is former NATO Supreme Allied Commander and presently serves as Chairman and CEO of Wesley K. Clark & Associates. He is Chairman of Rodman & Renshaw, Chairman of Emergya Wind Technologies Americas, member of the Clinton Global Initiative's Energy & Climate Change Advisory Board, and is a member of ACORE's Advisory Board. Author of three books including the best sellerWaging Modern War: Bosnia, Kosovo and the Future of Combat. In 2003, Clark was a Democratic candidate for President of the United States. Graduating first in his class at West Point; he was a Rhodes Scholar at Oxford University. Awards include the Presidential Medal of Freedom, Defense Distinguished Service Medal (five awards), silver star, bronze star, purple heart, honorary knighthoods from the British and Dutch governments, and others.
---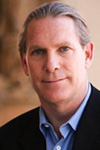 Trammell S. Crow is the President of the Crow Family Foundation, which operates and manages The Trammell and Margaret Crow Collection of Asian Art. He is the father of Nathan, Margaret, Daniel and Isabella. Prior to assuming his present responsibilities, Mr. Crow had various other positions within the Crow family businesses. Mr. Crow began his career as a warehouse leasing agent in Denver and then transferred to Houston to develop residential subdivisions and, subsequently, to lease retail space. Returning to Dallas to join the development team of the Anatole Hotel, he then worked at the Dallas Market Center when it expanded by over 2 million square feet. By 1985, he had developed the Dallas Communications Complex, the Studios at Las Colinas, INFOMART and the Dallas/Fort Worth Teleport. From 1986 to 1993, Mr. Crow was the Chief Executive Officer of Trammell Crow International, overseeing the Brussels International Trade Mart (largest in Europe) and developing additional trade marts in Asia. Mr. Crow is a long-term supporter of the Texas Conservation Alliance, the Nature Conservancy of Texas, Texans for Lawsuit Reform, and the League of Conservation Voters. He supports various non-profit organizations that are active in family planning, education, the environment, community initiatives and political causes.
---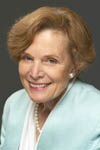 Dr. Sylvia Earle, Explorer-in-Residence, National Geographic Society, is an oceanographer, author, and lecturer with experience as a field research scientist. Dr. Earle serves as executive director for corporate and nonprofit organizations, including the Aspen Institute, the Conservation Fund, American Rivers, Mote Marine Laboratory, Duke University Marine Laboratory, Rutgers Institute for Marine Science, Woods Hole Oceanographic Institution, National Marine Sanctuary Foundation, and Ocean Conservancy. Former chief scientist of NOAA, Dr. Earle founded the Mission Blue Foundation and was chair of theAdvisory Council for the Harte Research Institute for Gulf of Mexico Studies. She has authored many books on the ocean, written over 150 publications, lectured in over 60 countries, and appeared in hundreds of television productions. Her research concerns marine ecosystems and exploration and the development of new technologies to access the deep sea.
---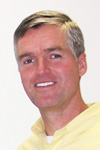 Jim Farrell co-founded CC3IC with Emma Farr Rawlings to search for, invest in and guide truly breakthrough technical innovations with the potential to stop and reverse mankind's contributions to climate change.
CC3IC builds on Farrell's success as an entrepreneur with a broad-gauged engineering and business background. In addition to his work at McKinsey & Company Farrell has founded several companies, with his most notable success to date coming with f'real foods, LLC which grew from his original ideation and innovation in his garage to become a food and food equipment business with distribution in over 15,000 locations throughout the US and Canada with retail sales of over $100 million. Farrell has BS and MEng degrees from Cornell University in Agricultural and Mechanical Engineering and an MBA from Harvard University.
CC3IC's disciplined search process has led to a tight focus on finding and supporting breakthrough new energy sources at the very leading edge of non-carbon energy innovation.
---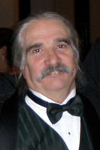 Robert Gough, Business Development Advisor at Native Wind, is an attorney and secretary of the Intertribal Council on Utility Policy (COUP). Gough has expertise in sociology and cultural ecology, with 30 years experience in tribal and natural resource law. COUP members are federally recognized Indian Northern Great Plains tribes, providing a forum on rights and resources for utility services on tribal lands, assisting tribes interested in building sustainable homeland economies based upon renewable energy. Gough co-chairs the COUP's national assessment of Native Peoples/Native Homelands and was the first director and now consultant to the Rosebud Sioux Tribal Utility Commission, participating in WAPA negotiations for tribal allocations of federal hydroelectric power.
---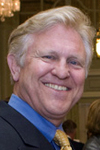 Jan Hartke, Senior Advisor at the Clinton Climate Initiative, has worked on global environmental issues, including climate change, for twenty-five years. He has served as President of the Global Tomorrow Coalition, Executive-Director of EarthVoice, and on the Board of Directors of a wide variety of organizations, including the Enterprise for the Americas as an appointee of President Clinton. Prior to working in the NGO movement, Hartke served as the elected State Treasurer of New Mexico, Chief Public Defender for the State, and Director of the Governor's Washington D.C. Office. He received his law degree from the University of Virginia and his degree in international relations from Brown University.
---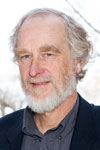 Dr. Greg Holland Willis Senior Scientist, National Center for Atmospheric Research, UCAR, has a long career in tropical meteorology with the major focus being weather and climate extremes. He has a PhD in atmospheric sciences from Colorado State University. At the Australian Bureau of Meteorology Research Centre, Greg became Senior Principle Research Scientist. He chaired the Working Group on Tropical Meteorology for the World Meteorological Society Commission for Atmospheric Sciences for 12 years. At NCAR he has been Director of the Mesoscale and Microscale Meteorology Division and founding Director of the Earth System Laboratory. Greg's publications include major contributions to six textbooks and forecast manuals, and over 120 research papers. He is a Fellow of the American Meteorological Society, Australian Meteorological and Oceanographic Society, and Member of the American Geophysical Union.
---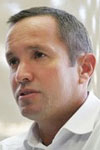 Robert Lavia, Managing Director, Veremonte, is responsible for bringing together high net worth individuals, projects, and expertise from many industries in order to successfully execute high-impact global projects. Veremonte is an investment and holding company headquartered in London, which is comprised of private and institutional investors. Lavia often compares this to working on a sprawling, intricate, international partnership puzzle. Lavia successfully coordinates interests across channels of industry, including real estate, agriculture, energy, entertainment, government, retail, and manufacturing. Lately, the future of energy has been his primary focus as he has a direct involvement in FIA Formula E racing.
---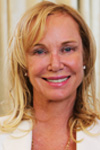 Marjorie Layden is an entrepreneur and philanthropist based in Montecito, California. Currently Marjorie serves as Chair of the Henry Schimberg Foundation for Ethics and Leadership, whose mission is to foster a strong sense of personal and business ethics among future leaders by investing in education, publications, and civil dialogue. In partnership with her late husband, Henry A. Schimberg, she has permanently endowed and continues to support the University of California at Santa Barbara seminar, "Ethics, Enterprise and Leadership," which is designed to engage undergraduate students in the study of ethics and philosophical debate.
Ms. Layden is currently a Board Member for Salzburg Global Seminar as well as the American Renewable Energy Institute, and she is actively involved with a number of nonprofits focused on mindfulness, including the Mind & Life Institute, Tibet House, and The Dalai Lama Peace and Development Foundation.
---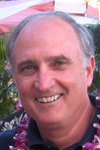 David Orr PhD, Paul Sears Distinguished Professor of Environmental Studies and Politics at Oberlin College, is Senior Adviser to the president at Oberlin and a James Marsh, Professor at large at the University of Vermont. He is presently the director for the Oberlin Project a joint city/college effort to build a sustainable post-fossil fuel economy. He helped launch the President's Climate Action Plan (2008) and is known for his pioneering work in ecological design including the Adam Joseph Lewis Center at Oberlin. He has written seven books, most recently Hope is an Imperative: the Essential David Orr and published 170 articles. He was named an "Environmental Hero for 2004" byInteriors & Sources Magazine. He holds six honorary degrees and was a distinguished scholar in residence at University of Washington, Ball State University and Westminster College in Salt Lake City.
---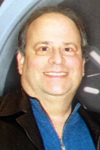 Ken Sack is currently the CEO of Eagle Springs Solar and Eagle Springs Organic in Rifle, Colorado. Ken began his career as founder and CEO ofPharmacy Services Group, a nationwide pharmacy benefit management company. After selling PSG, Ken's interest in renewable energy and sustainable food sources turned his focus in developing Eagle Springs Organic LLC. ESO is a 1,600 acre USDA certified farm and ranch, producing organic vegetables, melons and herbs. A 1.3 mw solar field provides electricity into the Holy Cross Energy grid. Eagle Springs Solar has the approvals for up to 19mw of Solar. The production of organic ethanol from sugar beets, for both a fuel source and medical use is currently under consideration.
---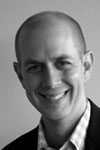 Joel Serface, Managing Director, Brightman Energy,is a seventh-generation Texas who, after starting a career in the Texas energy and policy arena, made a round-trip of the leading technology (and cleantech) communities including Boston, Silicon Valley, Austin, and Boulder. In the process, Joel became one of the early cleantech voices, investors, community-builders, and policy-supporters leaving a trail of more than 20 companies, non-profits, and policy organizations that he either founded, funded, or fostered. Joel advises and serves on boards of directors for companies and non-profit organizations that advance cleantech policy, community development, technology commercialization, and finance.
---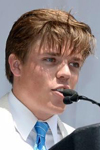 John R. Seydel Trustee Elect, Turner Foundation, is a rising senior studying political science and business at the University of Denver in Colorado. As the eldest of Ted Turner's grandchildren, he is also the oldest of the trustee elects on the Turner Foundation. He intends to follow a path of developing renewable energy projects while receiving his MBA. John R. has a passion for politics and has interned for the Governor of Colorado, John Hickenlooper and is actively working on Senator Udall's re-election campaign in Colorado as well. John R. participates in baseball at DU, Divest University of Denver, and is a member of Kappa Sigma to which his grandfather also belongs. In 2010 he graduated with an International Baccalaureate degree from Upper Canada College in Toronto, Canada.