ABOUT AREI | AREI PROGRAMS | BOARD OF TRUSTEES | ADVISORY BOARD
The AREI Board of Trustees
---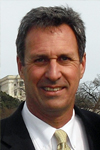 Chip Comins is the Founder, Chairman and CEO of the American Renewable Energy Institute, (AREI, Inc), Founder of the AREDAY Summit, Expo and IMPACT FILM, Managing Director of American Spirit Productions, Managing Director of W Energy, LLC., Co-Founder of Green Girl Minute and Partner in S&C Capital, LLC. He has produced and directed both long and short form documentary films for educational and broadcast television markets, including The National Renewable Energy Laboratory, DOE Wind Powering America, PBS, Link TV, BET and Discovery Networks.
A long-time advocate of developing and implementing renewable energy resources to abate green house gases and climate change, Comins encourages a business approach to solving both the economic and environmental crisis. In 2009 he produced 13 official side events at the UNFCCC COP 15 in Copenhagen and produced the 11th Anniversary AREDAY Summit "Accelerating Solutions for The Great Transition" featuring President Jimmy Carter. He is Associate Producer on the new film Racing Extinction.
---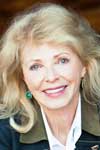 Sally Ranney President, American Renewable Energy Institute (AREI); CoFounder, International Women's Earth and Climate Action Network (WECAN), has forty years experience in the environmental arena. She is CEO of Stillwater Preservation, LLC, a wetlands mitigation banking company and a Patron of Nature for the IUCN. Ranney is Chairman of eraGlobal Alliance and an anchor for "A Matter of Degree," an internet series on climate change. Ranney has worked with three U.S. Presidents, including appointed by President Reagan to his Commission on American Outdoors. She now serves on the Global Advisory Committee of Women & the Green Economy (WAGE,) the Advisory Board of RoundRock Partners, LLC. and the board of the Climate Accountability Institute. Recognitions include the Horace Albright Award, the International Conservation Award, Earth Guardians' Earth Stewardship Award, and the Children's Environmental Literacy Foundation (CELF) Lifetime Achievement Award.
---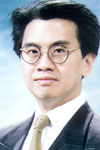 Daniel Fung, Vice-Chairman, AREI; Chairman of the United Nations Development Programme (UNDP), Peace and Development Foundation, served as Hong Kong's first solicitor general of Chinese descent. He is a graduate and Fellow of University College London and a Distinguished Fulbright Scholar. He is a visiting professor at Peking University Law School, visiting scholar at Harvard Law School, and senior visiting fellow at Yale Law School. Mr. Fung is a national delegate to the Chinese People's Political Consultative Conference, and has served on the World Bank International Advisory Council on Law & Justice. Mr Fung serves on the board of governors of the East West Center and is a founding governor of the China-US Exchange Foundation. Mr. Fung has been honored by the United Nations for his contribution to the UNDP China and the UN Millennium Development Goals.
---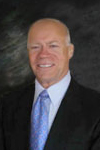 Andrew Quiat, Secretary, AREI; serves as a Trustee of the 100+ year old Iliff School of Theology (see www.iliff.edu). As a law student some 40+ years ago, he was an environmental intern with the Ford Foundation on a grant program through his law school. In between he has had a full career in both private and public life with experience in executive positions, board governance, for-profit public, private, and non-profit organizations, as well as engaging in the private practice of law. His law practice is substantially limited to realization upon large money judgments and in pursuing people who send spam. He is actively involved through outreach efforts of the Aspen Community United Methodist Church, of which his wife is the Pastor, with the provision of sustainable water to rural Kenyans. In addition he is a co-founder of ProvidIce, LLC, an R&D stage venture dedicated to the commercialization of free floating Antarctic Icebergs for their potable water and thermal content for production of water, energy, and carbon offsets.
---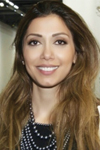 Hanieh Sadat, Treasurer, AREI; President of ImpactX Circle, having over 12 years of experience in the financial market. She and her team were responsible for managing $11B combined assets for the select group of family offices, endowments and institutions at Morgan Stanley Private Wealth. In 2016, she joined an energy private equity in Asia focusing on investing in clean energy & water technologies. Later she formed her company, impactX to facilitate the deployment and commercialization of technological innovation in renewable energy, water, and material science. She later founded ImpactX Circle, a private circle for diverse group of thought leaders to connect, discuss and collaborate on "Today's World Issues & Opportunities." Sadat is a young global leader at World Economic Forum, Milken Institute, and Nexus Global Youth.
---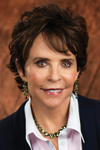 Julie Ann Wrigley is a business leader, lawyer, investor, avid equestrian, and philanthropist who is committed to sustainability and the environment, health care and education. She provided the vision and investment to create the Julie Ann Wrigley Global Institute of Sustainability at Arizona State University. She is also co-founder, with her late husband, of the USC/Wrigley Institute for Environmental Studies. She holds a bachelor's degree in anthropology from Stanford University and a Juris doctorate, summa cum laude, from the University of Denver's College of Law.
---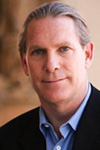 Trammell S. Crow is the President of the Crow Family Foundation, which operates and manages The Trammell and Margaret Crow Collection of Asian Art.  He is the father of Nathan, Margaret, Daniel and Isabella. Prior to assuming his present responsibilities, Mr. Crow had various other positions within the Crow family businesses.  Mr. Crow began his career as a warehouse leasing agent in Denver and then transferred to Houston to develop residential subdivisions and, subsequently, to lease retail space.  Returning to Dallas to join the development team of the Anatole Hotel, he then worked at the Dallas Market Center when it expanded by over 2 million square feet.  By 1985, he had developed the Dallas Communications Complex, the Studios at Las Colinas, INFOMART and the Dallas/Fort Worth Teleport.  From 1986 to 1993, Mr. Crow was the Chief Executive Officer of Trammell Crow International, overseeing the Brussels International Trade Mart (largest in Europe) and developing additional trade marts in Asia. Mr. Crow is a long-term supporter of the Texas Conservation Alliance, the Nature Conservancy of Texas, Texans for Lawsuit Reform, and the League of Conservation Voters. He supports various non-profit organizations that are active in family planning, education, the environment, community initiatives and political causes.
---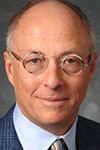 Bill Brandt is Director of Strategic Integration for ASU Lightworks and is an experienced energy executive. After a 30-year career at SOHIO/BP he retired as Director of Mergers and Acquisitions and joined Arizona State University to work on renewable energy challenges. As Director of Strategic Integration of ASU LightWorks for Arizona State University's incubator and accelerator for renewable energy technologies, he works across interdisciplinary research programs with national laboratories and major corporations to deliver renewable energy products. Brandt has a B.S. in Chemistry and Environmental Sciences from Principia College and an MBA from Wharton; he is on the board of a social networking communications company (educatedchange.com) and Ensyn Corporation, a producer of renewable liquid fuels from wood biomass and agricultural residues.
---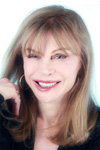 Graciela Chichilnisky, Co-Founder and Managing Director, Global Thermostat; Professor of Mathematics and Economics, Columbia University, is author of the carbon market of the United Nations Kyoto Protocol that became international law in 2005. Originator of the concept of Basic Needs, which the 1993 United Nations Earth Summit voted the cornerstone of Sustainable Development, she also created the formal theory of Sustainable Development used worldwide today. Called an "A-List Star" by the Washington Post, she appeared in the 2009 Time Magazine issue focusing on "Heroes of the Environment," served as a U.S. Lead Author on the Intergovernmental Panel on Climate Change (which received the 2007 Nobel Prize), and as special adviser to several United Nations organizations, heads of State, and the U.S. Congress. Currently also Director of Columbia Consortium for Risk Management, her pioneering work employs innovative market mechanisms to reduce carbon emissions and conserve biodiversity and ecosystem services.
---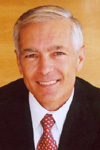 General Wesley K. Clark, Co-Chair of Growth Energy, is former NATO Supreme Allied Commander and presently serves as Chairman and CEO of Wesley K. Clark & Associates. He is Chairman of Rodman & Renshaw, Chairman of Emergya Wind Technologies Americas, member of the Clinton Global Initiative's Energy & Climate Change Advisory Board, and is a member of ACORE's Advisory Board. Author of three books including the best sellerWaging Modern War: Bosnia, Kosovo and the Future of Combat. In 2003, Clark was a Democratic candidate for President of the United States. Graduating first in his class at West Point; he was a Rhodes Scholar at Oxford University. Awards include the Presidential Medal of Freedom, Defense Distinguished Service Medal (five awards), silver star, bronze star, purple heart, honorary knighthoods from the British and Dutch governments, and others.
---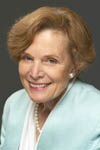 Dr. Sylvia Earle, Explorer-in-Residence, National Geographic Society, is an oceanographer, author, and lecturer with experience as a field research scientist. Dr. Earle serves as executive director for corporate and nonprofit organizations, including the Aspen Institute, the Conservation Fund, American Rivers, Mote Marine Laboratory, Duke University Marine Laboratory, Rutgers Institute for Marine Science, Woods Hole Oceanographic Institution, National Marine Sanctuary Foundation, and Ocean Conservancy. Former chief scientist of NOAA, Dr. Earle founded the Mission Blue Foundation and was chair of theAdvisory Council for the Harte Research Institute for Gulf of Mexico Studies. She has authored many books on the ocean, written over 150 publications, lectured in over 60 countries, and appeared in hundreds of television productions. Her research concerns marine ecosystems and exploration and the development of new technologies to access the deep sea.
---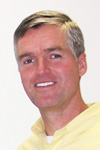 Jim Farrell Co-Founded CC3IC with Emma Farr Rawlings to search for, invest in and guide truly breakthrough technical innovations with the potential to stop and reverse mankind's contributions to climate change.
CC3IC builds on Farrell's success as an entrepreneur with a broad-gauged engineering and business background.  In addition to his work at McKinsey & Company Farrell has founded several companies, with his most notable success to date coming with f'real foods, LLC which grew from his original ideation and innovation in his garage to become a food and food equipment business with distribution in over 15,000 locations throughout the US and Canada with retail sales of over $100 million.  Farrell has BS and MEng degrees from Cornell University in Agricultural and Mechanical Engineering and an MBA from Harvard University.
CC3IC's disciplined search process has led to a tight focus on finding and supporting breakthrough new energy sources at the very leading edge of non-carbon energy innovation.
---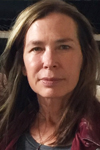 Emma Farr Rawlings, Co-Founder CC3IC, has been coaching/consulting with VIPs in various leadership positions globally for over 35 years and holds her Master Certified Coach certification from International Coaching Federation. She has a M.A. in Cultural Anthropology, an M.A. in Clinical Psychology and a Ph.D. in Behavioral Sciences. Emma retired her psychotherapy practice of 38 years in 2015. Emma is Co-Founder of Climate Change/Consciousness Change, Investigation, Innovation and Investment Company (CC3IC) with her husband, James Farrell. She serves as United Earth Global Ambassador, working closely with Claes Nobel, where she also serves on the United Earth Board of Trustees and on their Earth Ethics Team. Emma is a Founding Circle Member of WECAN International and also serves on the International Advisory BOD of Roots of Peace. Emma serves on Genesis Development Collaborative's Advisory Board where she is also a member of the Development Committee of GenDev's Alliance Foundation.
---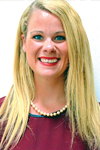 Katie Hoffman is the Co-Founder and CEO of Resco, LLC, a firm that accelerates investment opportunities for climate innovation. Hoffman played an integral role in passing policies that influenced the University of California, CalPERs and CalSTRs to shift billions of dollars toward sustainable investment. She was a managing partner at Etho Capital, a financial services company focused on building sustainable ETFs and other investment products, and an Entrepreneur in Residence at the California Clean Energy Fund, where she explored investment opportunities to accelerate the shift to 100% clean energy. Hoffman currently sits as co-chair of the Nexus Global Energy Innovation and Environment Group and is a founding member of Finance the Future, where she directs initiatives focused on climate finance.
---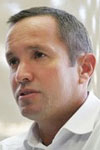 Robert Lavia  is Chairman and CEO of Dakia Global, LLC, an international management holding company with a focus on germinating and holding Impact Investments that deliver robust profitability. Dakia Global has a unique ability to bring together some of the world's leading brands in hospitality, tourism, energy, technology, infrastructure, and capital while ensuring the target market is the beneficiary of significant and quantifiable economic, social and climate impact. Projects in active stages are located in Mexico, Haiti, Cuba, Colombia, and United States with interest in excess of $1.25 Billion. Project brands include Marriott Vacation Club, Sunwing Travel, Hyatt Hotels, MGM, and others. Prior to Dakia Global, Lavia served as Chief Investment Officer for Veremonte, a London based investment Management Company, with over $1.0 Billion AUM at peak
---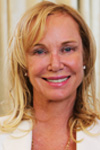 Marjorie Layden is an entrepreneur and philanthropist based in Montecito, California.  Currently Marjorie serves as Chair of the Henry Schimberg Foundation for Ethics and Leadership, whose mission is to foster a strong sense of personal and business ethics among future leaders by investing in education, publications, and civil dialogue. In partnership with her late husband, Henry A. Schimberg, she has permanently endowed and continues to support the University of California at Santa Barbara seminar, "Ethics, Enterprise and Leadership," which is designed to engage undergraduate students in the study of ethics and philosophical debate.
Ms. Layden is currently a Board Member for Salzburg Global Seminar as well as the American Renewable Energy Institute, and she is actively involved with a number of nonprofits focused on mindfulness, including the Mind & Life Institute, Tibet House, and The Dalai Lama Peace and Development Foundation.
---
Jens Nielsen is Co-Founder and CEO of World Climate Ltd and a leading entrepreneur in the global strategic and sustainable space, having partners and clients from the absolute global elite among corporations, governments, international organizations, and media. He has worked in more than 20 countries performing strategy work for some of the largest companies in the world, and was a global industry leader in PricewaterhouseCoopers in the nineties. He managed more than 1,000 people during the global roll-out of the largest company within PR and communications, Cision, through the first part of this century.
---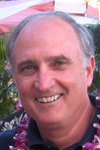 David Orr PhD, Paul Sears Distinguished Professor of Environmental Studies and Politics at Oberlin College, is Senior Adviser to the president at Oberlin and a James Marsh, Professor at large at the University of Vermont. He is presently the director for the Oberlin Project a joint city/college effort to build a sustainable post-fossil fuel economy. He helped launch the President's Climate Action Plan (2008) and is known for his pioneering work in ecological design including the Adam Joseph Lewis Center at Oberlin. He has written seven books, most recently Hope is an Imperative: the Essential David Orr and published 170 articles. He was named an "Environmental Hero for 2004" byInteriors & Sources Magazine. He holds six honorary degrees and was a distinguished scholar in residence at University of Washington, Ball State University and Westminster College in Salt Lake City.
---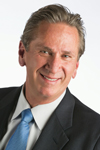 Wiley Rhodes, Founder of One Step In Foundation and Chief Executive Officer of Newpoint Companies, is an experienced executive with over 30 years in the oil and gas industry. With his wide range of international experience he has established an importance on the elimination of methane and flash gas emissions from oil production. As Founder of One Step In, he works to make the most of our valuable resources by building viable solutions while serving the worlds energy needs. Rhodes' has recently published four papers that demonstrate methane and flash gas emissions issues.
---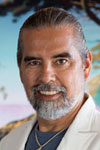 Henk Rogers is Founder and CEO of Blue Planet Energy Systems. He is a Dutch-born entrepreneur and clean energy visionary who has dedicated the past decade of his career to the research, development, advocacy and implementation of renewable energy sources in his adopted home of Hawaii. Rogers studied computer science at the University of Hawaii and spent his early career in Japan as a video game designer, gaining distinction for producing the country's first major role-playing game, The Black Onyx. Rogers went on to revolutionize the video game industry by securing the rights for the blockbuster Tetris, which 30 years later remains a bestseller and global gaming icon. Most recently, Rogers founded Blue Planet Energy Systems and developed Blue Ion, a pre-packaged energy storage solution combining Sony's industry-leading battery technology with proprietary system architecture and energy management software.
---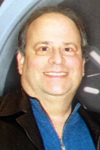 Ken Sack is currently the CEO of Eagle Springs Solar and Eagle Springs Organic in Rifle, Colorado. Ken began his career as founder and CEO ofPharmacy Services Group, a nationwide pharmacy benefit management company. After selling PSG, Ken's interest in renewable energy and sustainable food sources turned his focus in developing Eagle Springs Organic LLC. ESO is a 1,600 acre USDA certified farm and ranch, producing organic vegetables, melons and herbs. A 1.3 mw solar field provides electricity into the Holy Cross Energy grid. Eagle Springs Solar has the approvals for up to 19mw of Solar. The production of organic ethanol from sugar beets, for both a fuel source and medical use is currently under consideration.
---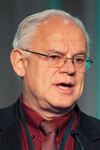 Larry Schweiger is President and CEO of PennFuture. He is an active community leader and has served on over 40 governing boards, commissions, and committees, including The Climate Reality Project, the H. John Heinz III Center for Science, Economics and the Environment, BlueGreen Alliance, and National Wildlife Federation Action Fund. He received the Citizens for Pennsylvania's "Future Visionary Award" for his leadership in raising awareness about the impacts of climate change and commitment to employing clean energy solutions. Schweiger was Pennsylvania's 2002 "Environmental Professional of the Year" and "Pittsburgher of the Year" in 2000, and he received a "Conservation Service Award" from the Christian Environmental Association. Schweiger's book on global warming and wildlife, Last Chance: Preserving Life on Earth, was awarded the "First Prize for Non-Fiction" by the Next Generation Indie Book Awards.
---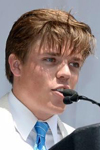 John R. Seydel, Trustee Elect, Turner Foundation, is a rising senior studying political science and business at the University of Denver in Colorado. As the eldest of Ted Turner's grandchildren, he is also the oldest of the trustee elects on the Turner Foundation. He intends to follow a path of developing renewable energy projects while receiving his MBA. John R. has a passion for politics and has interned for the Governor of Colorado, John Hickenlooper and is actively working on Senator Udall's re-election campaign in Colorado as well. John R. participates in baseball at DU, Divest University of Denver, and is a member of Kappa Sigma to which his grandfather also belongs. In 2010 he graduated with an International Baccalaureate degree from Upper Canada College in Toronto, Canada.