ABOUT AREI | AREI PROGRAMS | BOARD OF TRUSTEES | ADVISORY BOARD
The AREI Advisory Board
---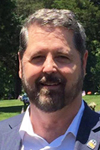 Michael Bowman, Board Chair, National Hemp Association, is a fifth-generation native of Colorado. He is a founding member of the Sustainable Biodiesel Alliance, served as a board member of the Colorado Conservation Voters, chaired Colorado's New Energy Future in 2006 and was co-chair of Governor-elect Bill Ritter's energy transition team. He served as a steering committee member for Colorado's Climate Action Plan where he focused on the opportunities for agriculture and Colorado's rural communities in a low-carbon future. Michael is a graduate of the Colorado Agriculture and Rural Leadership program, was a Next Generation Fellow in Columbia University's American Assembly and a 2008 recipient of Gamma Sigma Delta's Significant Achievement in Agricultural Award by Colorado State University. He is a candidate for the Colorado State Senate District 1, the largest geographical district in the state.
---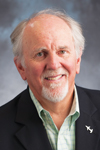 Larry Flowers, Principal of G4 Wind LLC, where he focuses on state wind conferences, wind outreach, and education. Previously, he served as Deputy Director of Community and Distributed Wind for the American Wind Energy Association (AWEA). Prior to AWEA, he spent 30 years at the National Renewable Energy Laboratory (NREL). As National Technical Director of Wind Powering America, he established state wind working groups, created the Wind for Schools programs, developed high resolution wind resource maps, and established a wind-water-nexus initiative. Prior to WPA, he led programs and projects in international village power, hybrid energy systems, building sciences, thermal systems, and industrial applications. Flowers has degrees in metallurgical engineering and materials science from Lehigh University and an executive MBA from University of Denver.
---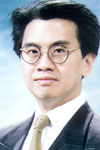 Daniel Fung, Vice-Chairman, AREI; Chairman of the United Nations Development Programme (UNDP), Peace and Development Foundation, served as Hong Kong's first solicitor general of Chinese descent. He is a graduate and Fellow of University College London and a Distinguished Fulbright Scholar. He is a visiting professor at Peking University Law School, visiting scholar at Harvard Law School, and senior visiting fellow at Yale Law School. Mr. Fung is a national delegate to the Chinese People's Political Consultative Conference, and has served on the World Bank International Advisory Council on Law & Justice. Mr Fung serves on the board of governors of the East West Center and is a founding governor of the China-US Exchange Foundation. Mr. Fung has been honored by the United Nations for his contribution to the UNDP China and the UN Millennium Development Goals.
---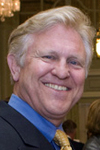 Jan Hartke, Senior Advisor at the Clinton Climate Initiative, has worked on global environmental issues, including climate change, for twenty-five years. He has served as President of the Global Tomorrow Coalition, Executive-Director of EarthVoice, and on the Board of Directors of a wide variety of organizations, including the Enterprise for the Americas as an appointee of President Clinton. Prior to working in the NGO movement, Hartke served as the elected State Treasurer of New Mexico, Chief Public Defender for the State, and Director of the Governor's Washington D.C. Office. He received his law degree from the University of Virginia and his degree in international relations from Brown University.
---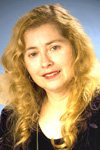 Dr. Desiree Hurtak Ph.D., MS. Sc. is a co-founder of The Academy For Future Science, an international NGO with the UN (ECOSOC and DPI). She is a social scientist and futurist, with an emphasis on environmental public policy. Her organization has directly assisted communities and individuals in many developing countries, bringing both water and education to where they are needed. With Dr. J. J. Hurtak she have written numerous scientific papers, the most recent book co-authored with physicist Dr. Elizabeth Rauscher, entitled Mind Dynamics in Space and Time on the importance of human consciousness and "The Nature of Reality and Consciousness in Complex Eight Space."
Desiree Hurtak is also a film producer and has edited and produced films on such topics as the life of the famous Zulu philosopher Credo Mutwa called "The Voice of Africa." She and her husband received 15 national and international awards for her work on computer graphic films emphasizing the close relationship between nature and consciousness. Desiree, with her husband, travel throughout the world to work closely with indigenous peoples in advancing environmental education.
---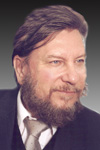 Dr. J. J. Hurtak, Ph.D. is the President of The Academy For Future Science, an international NGO with the UN (ECOSOC and DPI). He was director of Technology Marketing Analysis Corporation (TMAC) which worked with six government agencies, including NASA, to create the Renewable Energy Technology Symposia and International Exposition (RETSIE) Conferences in the 1980s in California which brought thousands of engineers, scientists and business leaders from all over the world to look at non-fossil alternatives for the 21st Century.
He is a social scientist and specialist in remote sensing, space law and cosmology with Ph.Ds from the University of California and the U. of Minnesota. His work in Africa was presented at the Eco Conference Summit (Johannesburg, 2012) which was attended by UNICC Pretoria, South Africa and many others in sharing knowledge and statistics on global warming, as well as new developments in the fields such as solar and wind technology, new transportation and clean water-technologies for the continent. He continues this work in bringing advanced technologies in health and the renewable energy into developing countries.
---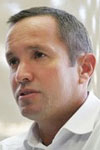 Robert Lavia is Chairman and CEO of Dakia Global, LLC, an international management holding company with a focus on germinating and holding Impact Investments that deliver robust profitability. Dakia Global has a unique ability to bring together some of the world's leading brands in hospitality, tourism, energy, technology, infrastructure, and capital while ensuring the target market is the beneficiary of significant and quantifiable economic, social and climate impact. Projects in active stages are located in Mexico, Haiti, Cuba, Colombia, and United States with interest in excess of $1.25 Billion. Project brands include Marriott Vacation Club, Sunwing Travel, Hyatt Hotels, MGM, and others. Prior to Dakia Global, Lavia served as Chief Investment Officer for Veremonte, a London based investment Management Company, with over $1.0 Billion AUM at peak.
---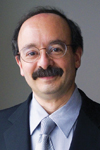 Amory Lovins, is the Chairman and Chief Scientist of Rocky Mountain Institute (RMI) and the Chairman Emeritus for Fiberforge Corporation. Lovins was named "One of The 100 Most Influential People in the World," by Time magazine. Lovins is an American consultant, experimental physicist and 1993 MacArthur Fellow, and has been active at the nexus of energy, resources, economy, environment, development, and security in more than 50 countries for over 40 years. His innovations have been recognized by the Blue Planet, Volvo, Onassis, Nissan, and Mitchell Prizes. Lovins' clients have included Fortune 500 companies, U.S. states, the U.S. Energy and Defense Departments, and over 100 energy utilities. Lovins has led the technical redesign of over $30 billion worth of industrial facilities to achieve energy savings. He has published 31 books and has taught at eight universities. His latest book is Reinventing Fire.
---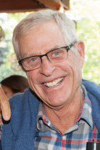 John McBride, is a businessman, rancher and conservationist, who came to Aspen, Colorado in the 1960's where he helped to develop the Snowmass Ski Area and created the successful Aspen Airport Business Center. He is a rancher and philanthropist with a focus on land management, preservation and conservation. McBride's longtime focus has been on the nexus of population growth and the consumption of natural resources and has sponsored numerous "State of the World" and "Land Management" conferences and summits. He and his family founded the Sopris Foundation, which supports conservation, environmental stewardship and the preservation of family farms and ranches.
---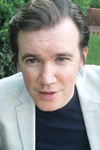 Ruarai McKenna is Director of Business Development for Care2. He is a strategic communication consultant with fifteen years of experience developing integrated marketing campaigns that sit at the intersection of social good and business success. McKenna worked as a political commentator for BBC Northern Ireland before immigrating to Washington D.C., where he helped establish a charity fundraising company, followed by a digital public affairs agency, serving a wide range of clients including the St. Jude's Children's Hospital, Mercy Corp, Amnesty International and the White House. Since joining Care2, McKenna has designed and executed successful cause-related partnerships for The Humane Society, Happy Egg Company, Care USA, UNHCR and AARP. He holds a Bachelor's Degree in Philosophy from Queen's University, Belfast, and a Master's Degree in Communication from The Johns Hopkins University.
---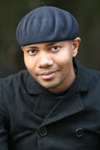 Paul D. Miller/DJ Spooky is Chief of Strategy for Global Brain and is a composer, multimedia artist, editor and author. His DJ MIXER iPad app has seen more than 12 million downloads in the last year. In 2012-2013 he was the first artist-in-residence at the Metropolitan Museum of Art in NYC. He's produced and composed work for Yoko Ono, Thurston Moore, and scores of artists and award-winning films. Miller's work as a media artist has appeared in the Whitney Biennial; The Venice Biennial for Architecture, the Ludwig Museum in Cologne, Germany; Kunsthalle, Vienna; The Andy Warhol Museum in Pittsburgh and many other museums and galleries. His book, Sound Unbound, an anthology of writings on electronic music and digital media, is a best-selling title for MIT Press.
---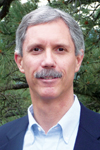 John Powers, is the Founder and Board President for Alliance for Sustainable Colorado, a nonprofit formed to keep the planet habitable through collaboration and its LEED Dynamic Plaque certified Alliance Center in Denver, which licenses office and meeting space to sustainability organizations. Powers is driving the conversion of The Alliance Center from alternating to direct current in order to capture, measure and demonstrate the energy efficiency possible through microgrids in commercial building, and accelerate adoption of renewables at utility scale to help meet the goals set in Paris for reductions of greenhouse gas emissions. Powers is a board member of Conservation Colorado and the Educational Foundation of America, and the instigator of the Colorado Funders' Environmental Affinity Group.
---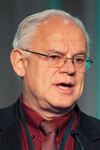 Larry Schweiger is President and CEO of PennFuture. He is an active community leader and has served on over 40 governing boards, commissions, and committees, including The Climate Reality Project, the H. John Heinz III Center for Science, Economics and the Environment, BlueGreen Alliance, and National Wildlife Federation Action Fund. He received the Citizens for Pennsylvania's "Future Visionary Award" for his leadership in raising awareness about the impacts of climate change and commitment to employing clean energy solutions. Schweiger was Pennsylvania's 2002 "Environmental Professional of the Year" and "Pittsburgher of the Year" in 2000, and he received a "Conservation Service Award" from the Christian Environmental Association. Schweiger's book on global warming and wildlife, Last Chance: Preserving Life on Earth, was awarded the "First Prize for Non-Fiction" by the Next Generation Indie Book Awards.
---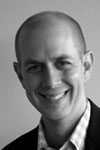 Joel Serface is the Co-Founder and Managing Director of Catalyze, an intelligent renewable energy investment platform dedicated to massively scaling renewables globally.  Joel has developed more than a gigawatt of renewable energy through Brightman Energy, served as the first Entrepreneur in Residence at NREL with Kleiner Perkins, and has created or invested into more than 20 cleantech companies since 2001.