ABOUT AREI | AREI PROGRAMS | BOARD OF TRUSTEES | ADVISORY BOARD
The AREI Advisory Board
---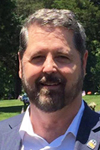 Michael Bowman, Board Chair, National Hemp Association, is a fifth-generation native of Colorado. He is a founding member of the Sustainable Biodiesel Alliance, served as a board member of the Colorado Conservation Voters, chaired Colorado's New Energy Future in 2006 and was co-chair of Governor-elect Bill Ritter's energy transition team. He served as a steering committee member for Colorado's Climate Action Plan where he focused on the opportunities for agriculture and Colorado's rural communities in a low-carbon future. Michael is a graduate of the Colorado Agriculture and Rural Leadership program, was a Next Generation Fellow in Columbia University's American Assembly and a 2008 recipient of Gamma Sigma Delta's Significant Achievement in Agricultural Award by Colorado State University. He is a candidate for the Colorado State Senate District 1, the largest geographical district in the state.
---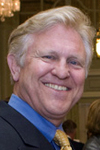 Jan Hartke, Senior Advisor at the Clinton Climate Initiative, has worked on global environmental issues, including climate change, for twenty-five years. He has served as President of the Global Tomorrow Coalition, Executive-Director of EarthVoice, and on the Board of Directors of a wide variety of organizations, including the Enterprise for the Americas as an appointee of President Clinton. Prior to working in the NGO movement, Hartke served as the elected State Treasurer of New Mexico, Chief Public Defender for the State, and Director of the Governor's Washington D.C. Office. He received his law degree from the University of Virginia and his degree in international relations from Brown University.
---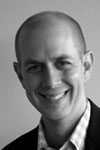 Joel Serface is the Co-Founder and Managing Director of Catalyze, an intelligent renewable energy investment platform dedicated to massively scaling renewables globally.  Joel has developed more than a gigawatt of renewable energy through Brightman Energy, served as the first Entrepreneur in Residence at NREL with Kleiner Perkins, and has created or invested into more than 20 cleantech companies since 2001.