2018 SPEAKERS | AGENDA | IMPACT FILM | SPONSORS | REGISTER
AREDAY Team
---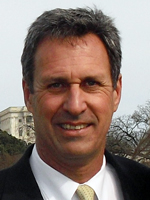 Chip Comins 
Founder,
Chairman & CEO of AREI, Inc.
Chip Comins is the Chairman and CEO of the American Renewable Energy Institute, (AREI, Inc), Founder of the AREDAY Summit, Expo and Film Festival, Managing Director of American Spirit Productions, President and CEO of W Energy, Inc. and Co-founder of the Green Girl Minute. He has produced and directed both long and short form documentary films for educational and broadcast television markets, including The National Renewable Energy Laboratory, DOE Wind Powering America, PBS, Link TV and BET.
A long-time advocate of developing and implementing renewable energy resources to abate green house gases and climate change, Comins advocates a business approach to solving both the economic and environmental crisis. In 2009 he produced 13 official side events at the UNFCCC COP 15 in Copenhagen, has just completed producing the 11th Anniversary AREDAY Summit featuring President Jimmy Carter "Accelerating Solutions for the Great Transition" August 10-13, 2014. Comins is now implementing all five AREI programs including the 12th annual AREDAY Summit.
---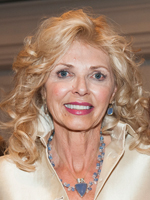 Sally Ranney
Co-Founder &
President of AREI, Inc.
Sally Ranney President, American Renewable Energy Institute (AREI); CoFounder, International Women's Earth and Climate Action Network (WECAN), has forty years experience in the environmental arena. She is CEO of Stillwater Preservation, LLC, a wetlands mitigation banking company and a Patron of Nature for the IUCN. Ranney is Chairman of eraGlobal Alliance and an anchor for "A Matter of Degree," an internet series on climate change. Ranney has worked with three U.S. Presidents, including appointed by President Reagan to his Commission on American Outdoors. She now serves on the Global Advisory Committee of Women & the Green Economy (WAGE,) the Advisory Board of RoundRock Partners, LLC. and the board of the Climate Accountability Institute. Recognitions include the Horace Albright Award, the International Conservation Award, Earth Guardians' Earth Stewardship Award, and the Children's Environmental Literacy Foundation (CELF) Lifetime Achievement Award.
---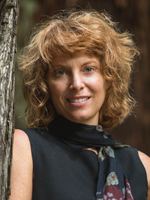 Zoe Weston
Executive Assistant
AREDAY
Zoe Weston is a Cultural Anthropologist, Birth Educator, Writer, Visionary, Polymath, and Futurist. She spreads ideas, offers services and educational materials that improve the human condition and well being for all on the planet. She knows with certainty that ones environment and conditioning are of utmost importance. Because of this she specializes in healthy home design and childbirth education, and is committed to spreading her anthropological theory for world peace, called 5 Steps to World Peace. Zoe observes a variety of social and domestic situations and improves them through the art and science of comprehensive organization. By combining several systems into one whole fluid, efficient, streamlined system, an improved quality of life occurs. She currently writes about, speaks, teaches and implements these philosophies and methods.
---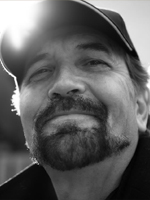 Barclay Lottimer
Production Manager
Barclay Lottimer has been involved in more than 50 theatrical productions on stages from Europe to Los Angeles.  He has developed and produced motion pictures and television productions in Hollywood for Disney, MGM, Columbia, CBS, Warner Bros., Paramount, Orion, Lorimar and others.
Throughout his career, he has lectured frequently at universities nationwide on topics that include strategic marketing, promotions, finance, and developing, producing and distribution of media projects.
---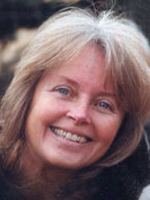 Sue Winters
SageTurtle Design
Email Management
Production Coordinator
Sue Winters, owner of SageTurtle Design, a custom website design company based in Santa Fe, NM with clients in Europe, South America, and the U.S.
With 40 years experience in visual communications as a freelance photographer, Sue has documented numerous environmental symposiums in the Aspen area, and currently is designing custom websites for artists, alternative medicine practitioners, and environmental non-profits.
Sue is currently managing the AREDAY website, creating email marketing campaigns, and assisting in the organization and production of the AREDAY Summit.
---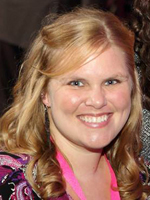 Kristen DeMay
DeMay Designs, LLC
Graphic Designer & Program Coordinator
Kristen DeMay, owner of DeMay Designs llc, has spent the last decade as a graphic and web designer. She spent a few years out in the Roaring Fork Valley and that is how she became involved with AREDAY.  A Michigan native, Kristen graduated from Michigan State University and after a short stint in education found her true calling using her imagination and computer skills in the mountains along with her Yorkie Tiki Bob.
Her role on the AREDAY team is to complete print materials (such as the program, newspaper ads, banners…), and assist with any other design and program needs, the team utility player. She is thrilled to be involved with AREDAY and looks forward to seeing how the event evolves and grows each year.
---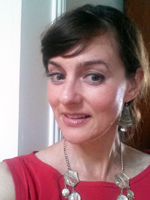 Tatyana Stevens
Program Coordinator
IMPACT FILM
A self-proclaimed "Sustainable Creative," Tatyana Stevens continuously seeks the newest trends and innovations that connect environmental sustainability to our everyday lives. In recent misadventures, she has discovered her preference for mountain peaks over ocean horizons and a passion for craft distilleries. Her adventures continue – seeking other creative minds, expanding her own artistic talents, and empowering communities to adopt environmentally and socially-responsible practices.
---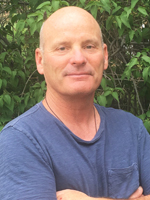 Tony O'Rouke
Program Coordinator
AREDAY Expo & Electric
After coming to the Aspen area in 1979 for a ski trip, he decided to stay and has called it home ever since. Tony O'Rouke has a passion for the natural world and has immersed himself in it as much as possible. He has hiked, biked, skied and run rivers all over the continental U.S. and South America.
O'Rouke has worked in the building industry for the past 30 years. During that time he developed a love for efficiency and functionality in design. In 2007, along with his wife, he achieved a dream of his by building a high efficiency, strawbale house. Like a lot of people he sees the threat of a potential cataclysm rapidly becoming a reality and that is what drove him to involvement in AREDAY and the AREI vision.
---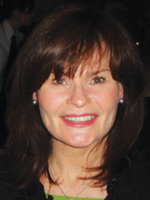 Janice Hall
Business Development
and Strategic Partnerships
Janice Hall is President of Natural Network International (NNI) since 1991. A business development, marketing and trends forecasting company, specializing in market intelligence, branding and strategic management. Hall has decades of pioneering experience with natural health, organic, environment and sustainability policy, and products. Additional expertise includes environmental sciences, climate change and supply chain issues.
Previously she served as Director of International Development and Associate Group Publisher for New Hope Network, the international communications leader in the natural products industry. Key leadership for international events spanning three continents includes: the Natural Products Expos, the Citizens Summit at the 1992 Earth Summit in Rio de Janeiro, Mayors for Peace, UN events. Hall consults with the American Renewable Energy Institute (AREI) for Business Development & Marketing and is on the Board of the Environmental Education Fund.
---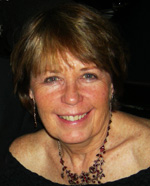 Jeanette Darnauer
PR and Communications
Jeanette Darnauer is founder and CEO of Darnauer Group Marketing + PR, an Aspen-based, strategic communications firm providing community relations, public affairs, media relations, brand positioning and consulting services for the travel and tourism, resort real estate, public, professional and non-profit sectors since 1991. The firm has special expertise in the fields of environmental sustainability, arts and culture, and aviation. Their strategic and creative ability has been recognized with 50 national and international awards.
The agency created the logo and launched the successful fund raising efforts for the Presidential Climate Action Plan. They have been involved with numerous sustainable development projects and environmental conferences. For eight years she handled all communications work for Amory and Hunter Lovins at Rocky Mountain Institute. She staged Washington DC press conferences on their ground breaking work and successfully produced national book tours for their first Green Development book. In 2009, the firm joined the invitation-only Public Relations Boutiques International, a prestigious network of national and international public relations firms. She holds a B.A. in Mass Communications from the University of Denver and has worked on a Master's in Filmmaking at the University of Oklahoma.